A short preview of the workshop with photos and explanation.
Reception
Here is the reception where you can hand your instrument to the repairer. Please let him know of anything that is not working on your instrument, vague dissatisfaction you may have been having, or simply any questions.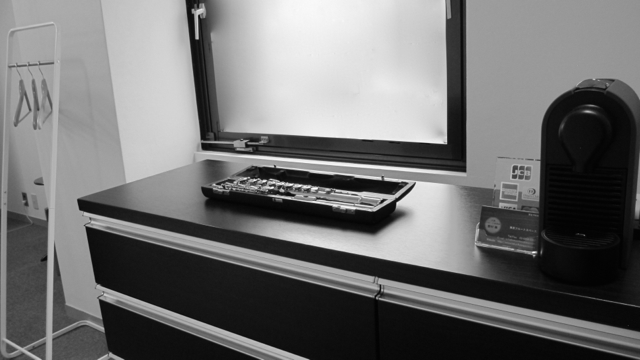 Workbenches
Most of the repair works on your instrument will be carried out on these benches. Many find the appearance rather atypical for a workshop, probably because many of the tools are not in sight. Some are amazed to see the tools and parts coming out of shelves and drawers one after another, as they become necessary during the course of each repair work. Around the position in which this photo was taken there is a chair, as most of the customers wait here for quotation to be made.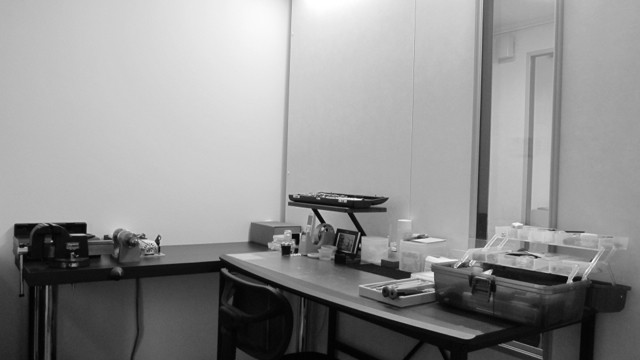 Test room
When the instrument is fixed, you are cordially invited to test it in this soundproof room. As the repair services at Tokyo Flute Space take place on appointment only, the cabin is also reserved for you so that you can take time to try your flute / piccolo without being concerned about the surroundings. The vast majority of the customers, regardless to their skills or how long they have been playing the instrument, experience unmistakable improvements in sound and ease of play, compared to how it was before the repair.